Phuket Web Design, Promote Website, SEO & Software Development.
Workboxs Internet Solution offers you website design services of all kinds, whether the website presents your business or the website is used in E-Commerce. We expressly focus on your demand and design a piece of work which will suit your business by always using the latest technology. Thus, we are very confident that the websites we have created are of a high quality which is counted by how quick to access to the website. Moreover, we are keeping pace with developing our human resources to be more effective which makes it worthwhile for you to use our services.
With more than 10 years of experience in Internet Solution Development, our staff team has been learning and fully understanding internet working environment, for example internet users' behaviour, designing structure and website construction which achieve your heart' s desire, including systems design so that the website shall satisfy the demands of your customers perfectly well.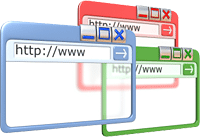 We would like to offer outstanding services with high quality so that your website will be standardised and recognised by those who visit. Furthermore, this will support your business image, increase your customers and importantly expand your business onto the international stage.
Workboxs Internet Solution lay great stress on quality by adding technique and the latest technology into your website constantly. We promise to bring the best into your hands helping your business to go ahead firmly...
Other Service
Photo Service starts 6,500 baht
Logo Design starts 1,500 baht
Print Media Design starts 1,500 baht
3D Design starts 2,500 baht
Perspective Image starts 8,000 baht
Image Retouch starts 500 baht
Company Address
56/23 Moo 1, Paclok, Thalang, Phuket, 83110, Thailand.
Tel : +66 (0) 76 529 800
Mobile : +66 (0) 81 970 3646,
+66 (0) 89 289 9021
E-mail :
info@workboxs.com
Website :
www.workboxs.com