Software House
We offer you services of designing and producing computer program to satisfy your requirements. We also offer services of editing program, developing program, designing data base system by a team of systems analyst coordinating with a consulting team as well as professional computer programrs from Thailand and abroad who have had over ten years' developing and editing program experience. In addition to that, we are of any assistance of consultation of system design to suit your business needs for your most effective business.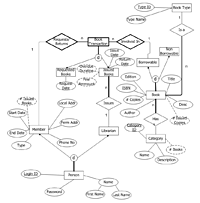 We develop and design program of all kinds such as CDM (Customer Data Management), CRM (Customer Relationship Management) etc for business management. To meet your demands is our first priority and with our qualified team we are confident to be capable of converting your demand into the program maximising your business capability.
Moreover, we also offer instant softwares to maximise your business efficiency for example: Hotel@Boxs (Hotel Reservation Software), HPM@Boxs (House Projects Software), Travel@Boxs (Travel & Tour Software), Shop@Boxs (Shopping Cart Software) and more.
Contact us
Get your advice with regard to software development of all kinds for free.
Phone: 076 529 800 (9am-6pm) or Hotline: 081 970 3646, 089 289 9021 (24 hours) or e-mail at info@workboxs.com